Hey everyone,
The new poll is up!
Ghost of Paris Chapter Six has been added. The Ghost visits the Boone High Locker Room and comes to a realization. Contains a lot of hot sex, and twincest, which is my favorite form of incest.
The Lesbian Cuckold is still not getting any love. There are three more Tales from the Best Buy Incident that I cannot release without this hot story getting published. Which includes a Good Muslim Girl about a woman struggling with her guilt over being a lesbian, Obsession about a Married woman who can't forget the stranger who fucked her during the Incident and is willing to risk even her marriage to get another taste, and the final chapter that wraps it all together.
Leah's Reunion is a sequel to Rachel's Honeymoon as Rachel tries to understand what happened to Leah in Brandon's captivity.
Cindy's Interview is a hot tale. A spinoff of Willow's Fantasy and the first of a series of stories about the lives of Mark and Mary's various servants: Maids, Bodyguards, Nurses, etc. Cindy and her mother Pearl have a joint interview and get to experience the joys of Mother/Daughter love.
I've also decided instead of plugging my sell on 'Naughty Wife's Surprise' I've added a link on the sidebar. Give it a click if you like my works, for only $.99 it's a great bargain for such a hot read. Contains: Bondage, FDom, MDom, MFM and MFF threesomes, candle play, whipping, exhibitionism, anal sex, oral sex, and a loving couple that's learned what true intimacy is–being able to share your dirty fantasies with the one you love without fear of their rejection.
I'm also entering in a supernatural short story competition that has $300 in cash prizes. My entry is about a virgin woman on the verge of marrying her high school sweetheart that gets possessed by an incubus and suddenly finds herself so horny she'll fuck anybody. So I hope you'll all support me!
Thanks
J.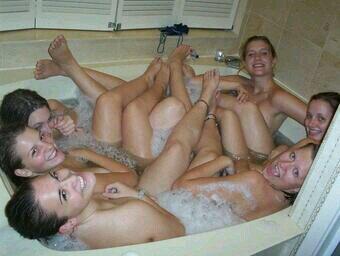 by





by