I have published a the next part of the revamped Naked Jogging Club. It takes place during The Devil's Pact Part 16: Virgin Deisres. Join young Issy as she joins the fun!
You can pick it up here! And, of course, I offer it free to my fans if you chose to!
Regular Price: $0.99
100% off with VT42Z coupon at checkout.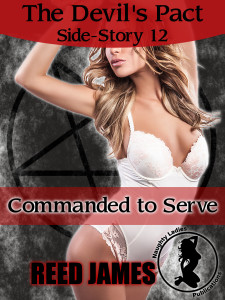 Denise is commanded to serve as Ryan's sex slave!
Denise has never found time for the nerdy Ryan. But that all changed when Mark visited her college. With his powers, Denise is awakened to her need to serve as Ryan's sex slave. Denise is eager to be taken hard and filthy!
And Ryan has naughty plans for his new sex slave!
Commanded to Serve is 3600 word mind control, submission, domination, watersports, first time, oral erotica that is not for the faint at heart!






by





by