I have published a the next part of the revamped Naked Jogging Club. It takes place during The Devil's Pact Part 18: Sexy Cop Menage. Join young Issy as she joins the fun!
You can pick it up here! And, of course, I offer it free to my fans if you chose to!
Regular Price: $0.99
100% off with VQ38B coupon at checkout.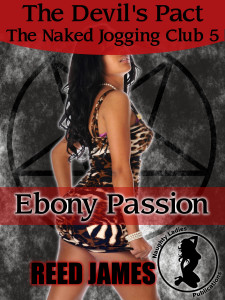 Vertise, a gorgeous black woman, joins the naked jogging club!
When Mark Glassner sees Vertise jogging, he wants to get a taste of ebony delight! Vertise has a great booty, and Mark Glassner wants a piece. Thanks to Mark's mind control power, Vertise is eager to strip naked and join the naked jogging club!
Vertise is in for a wild morning as Mark pounds her booty for all to see!
Ebony Delight is a 3800 word mind control, interracial, WMBW, menage, oral, anal, public sex, hot wife erotica that is not for the faint at heart!






by





by