Hey everyone,
Thought I'd give a little update on what's going on. I have finished the rough draft of the Cult of the Ghost, sequal to the Ghost of Paris series. It will begin releasing when the Interludes are all published (only two more chapters to go). I have started writing the Hell Chronicles, and when I finish that rough draft, I will begin writing Chase's stories. None of these series are going to be long epics. When the Battered Lamp finishes it's run in the coming months (we're in the final arc now, hurtling towards that ending), the Cult–>Hell Chronicles–>Chase's Untitled Story will take over it's release slot.
I've started work on the next part of the Devil's Pact Publication. Last summer, I had broken up the first eleven chapters and written the new scenes and I just had to edit them and do a few rewrites. Well, I have none of that work for the next arc. So the chapters will take longer between releases now as I have to write new scenes and rewrite my old, bad writing.
So what's after all that. I have a few options. I have decided to publish the Mortal Champion series (formerly the Pixie's Passion) on Amazon, the first book released by the end of February. It's taking the My Fallen Angel slot in my work schedule. You can catch a sneak preview of the prologue at my other blog! I have an idea for a fun, magical girl type series involving tentacle monsters ravaging a high school and sexy schoolgirls have to defend their classmates and an erotica sword & sorcery novel I outlined years ago, with lost of world building and perverted sex. I threw up a poll so you could let me know which idea you like better!
There's also a poll for the next side-story to release. It's currently at a threeway tie! Vote here!
Take care,
J.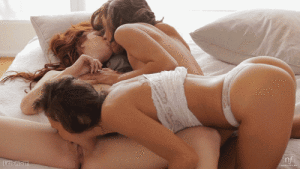 by





by