I have published the forty-second part of the Devil's Pact on Smashword just now!
You can purchase it here! I have several price options for my fans that will only be found here on this blog! Pay what you feel is appropriate or just pick it up for free! This covers Chapters 49, 50, and 51. Much of the original material was cleaned up and rewritten bringing it to 32,000 words. There are only ONE more parts for the main story to publish!
I would love feedback. If you don't want to leave reviews at Smashword (which I would really appreciate!!!) then please comment on this post and let me know what you think of the changes.
Regular Price: $2.99
33% off: $1.99 with EF97W coupon at checkout.
66% off: $0.99 with AZ46V coupon at checkout.
100% off: Free with HH39G coupon at checkout.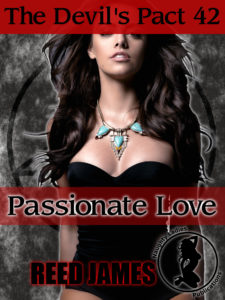 Mark's passionate love for his wife drives him to make a dark choice!
Mark would do anything for his sexy goddess-wife. Even condemn the world to darkness. In the aftermath of the Patriot's attack, Mark just wants to celebrate with his naughty sluts. He wants to shower Alison and Desiree in hot passion.
To forget for a few moments what his mind-control powers have wrought upon the world.
But the sexy and dangerous demon, Lilith, plots to destroy him. The futa-succubus writhes with her monstrous daughters as she sets into motion the plans that will see Mark dead.
What will Mark do to save his wife? What will his passionate love drive him to do? Will the world survive?
You have to read the penultimate novella of the Devil's Pact to find out what happens!
Passionate Love is a 32,000 word mind control, incest, mother/daughter, sex slave, lactation, adult nursing, voyeurism, oral, anal, creampie, monster, futa-on-female, dominating/submission erotica that is not for the faint of heart!






by





by