I have published the fortieth part of the Devil's Pact on Smashword just now!
You can purchase it here! I have several price options for my fans that will only be found here on this blog! Pay what you feel is appropriate or just pick it up for free! This covers Chapters 47 and 48. Much of the original material was cleaned up and rewritten bringing it to 28,000 words. There are only TWO more parts for the main story to publish!
I would love feedback. If you don't want to leave reviews at Smashword (which I would really appreciate!!!) then please comment on this post and let me know what you think of the changes.
Regular Price: $2.99
33% off: $1.99 with JB67F coupon at checkout.
66% off: $0.99 with MS72A coupon at checkout.
100% off: Free with FC46V coupon at checkout.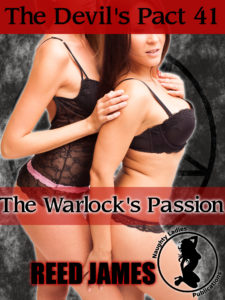 Mark and Mary revel in their passions with their slaves and family!
Mark and Mary have settled into their new role. Thanks to their mind control powers, they're rule more of the world. With their sexy slaves and horny relatives, they indulge their passions.
While Mark flies back from Japan, a pregnant and horny Mary has a hot time with her sexy daddy and her barely legal sister! Mark's having his own fun, savoring the creamy delights of his busty, lactating slaves.
But Noel and her patriots have plans. They have vowed to destroy Mark and Mary. Months of planning explode as Noel unleashes everything she has to avenge the woman she loved!
The Warlock's Passion is a 28,000 word mind control, incest, father/daughter, sister/sister, brother/sister, sex slave, lactation, adult nursing, pregnancy, voyeurism, dominating/submission erotica that is not for the faint of heart!






by





by