Hey everyone,
Thrilled to finally put out the final part of the Battered Lamp. It's always a great feeling to complete a story.
Next release will be Leah's Reunion. It won the last poll. I'll be releasing only Devil's Pact stories in the new future. I have a lot written, and I won't to finish the universe. I'm writing the final story of the universe right now. We'll be alternating what I consider the main Devil's Pact stories Cult of the Ghost, The Hell Chronicles, and the Tyrants' Daughter with the last two Side-Stories (Violet's Affair and Violet's Reunion), the Servants' Chronicles, and the Slave Chronicles. I'm writing The Tyrants' Daughter right now. Still not sure how long this one will be. Maybe 18 chapters. So I'm a third through it.
Once I finish writing the Tyrants' Daughter, I'll start a new story. Once all of the Side-Stories, Servant, and Slave CHronicles are out, I think I'll alternate between the new story and the Devil's Pact.
At least, that's the plan.
So take care everyone and thanks for the support.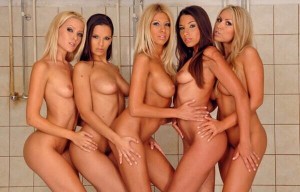 by





by